✏ Previous article about Monument Valley.
Horseshoe Bend
In this paragraph, i'll talk about Horseshoe Bend. Today, we have a very busy day! After Monument Valley we went to the city of Page, always between Arizona and Utah. This city spans more than 5,000 square kilometers between northern Arizona and southern Utah. Moreover, the Glen Canyon National Recreation Area offers breathtaking panoramas like the famous Horseshoe Bend. From here, you will have an impressive view of the Colorado River, which forms a 180-degree curve in the shape of a horseshoe. In fact, this beautiful meander downstream from the Glen Canyon dam and Lake Powell was the place of a battle in 1814 when General Andrew Jackson and his army of 3000 men attack on the river 1000 warriors of the Tallapoosa tribe. That's why, every year, the park commemorates this battle in tribute to the 800 dead soldiers.
Since April 2019, this beautiful place costs $10 (per vehicle of 4 people). Actually, the "America The Beautiful" pass will not allow you to be exempt from fees since it is not managed by National Park Service.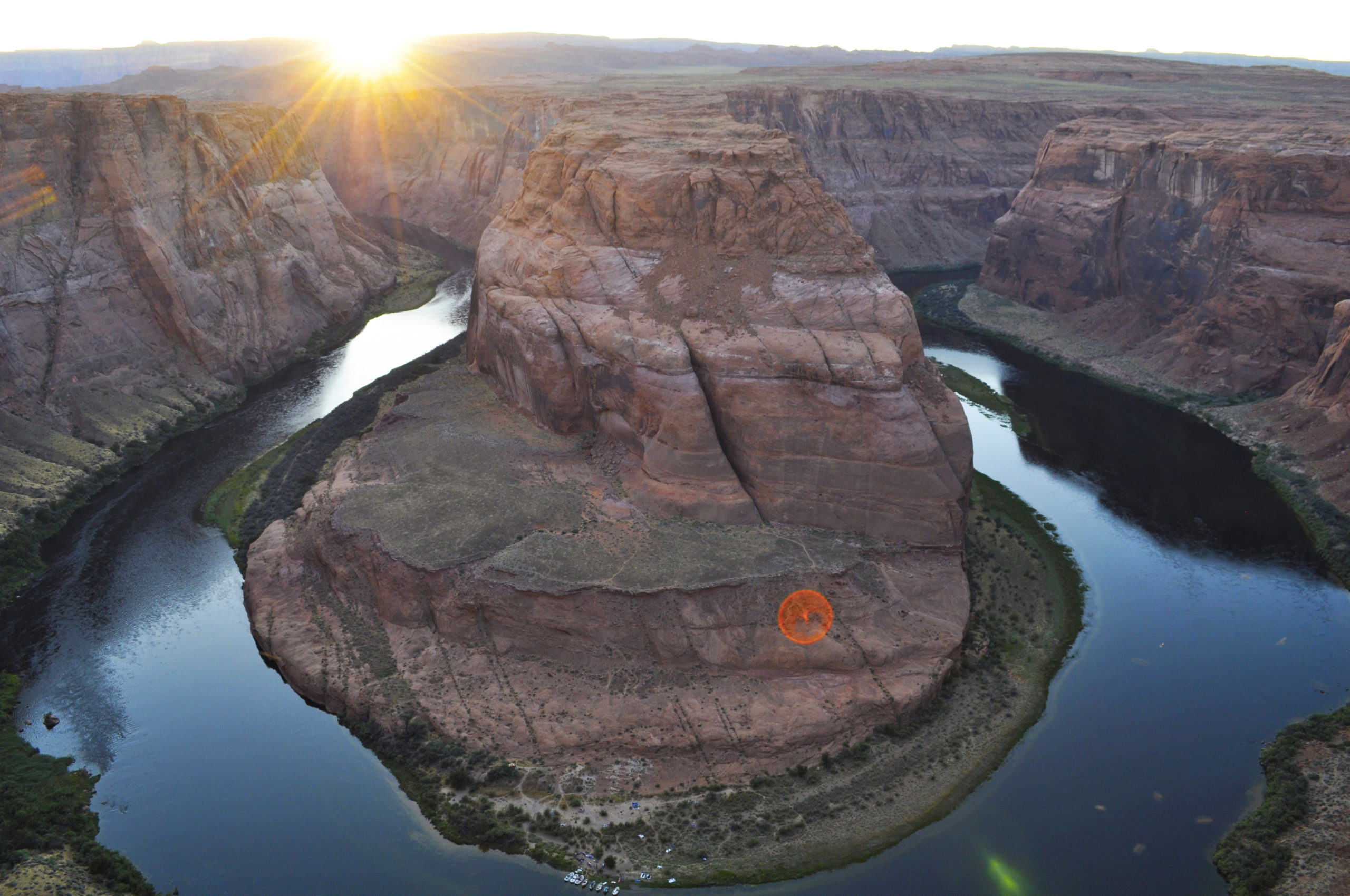 Page
Then, we stayed on the city of Page to visit the surroundings. Firstly, we went to the Glen Canyon Dam, this large dam which was built at the same time the construction of the city of Page in 1957 to be able to accommodate the workers of the site. The dam was filled with water in 1960. Secondly, we made our way to Antelope Canyon. We inquired about the prices and we were a little disappointed: $50 for the walking tour for one of the two canyons (lower & upper) and we had to wait until 5:00 pm (it was 11:30 am …). So we decided not to go there. In conclusion, if you want to discover these splendid canyons: BOOK IN ADVANCE !!!
Therefore, we headed to Glen Canyon National Park. Our America The Beautiful pass working, we parked in a large parking lot that looks more like a port than a touristic parking lot. Indeed, in this park you will come across several ports where you can rent boats, canoes, paddle… However, if you do not have the pass, you can still admire Lake Powell on the heights of Page. In addition, this lake is an artificial lake almost 300 km long.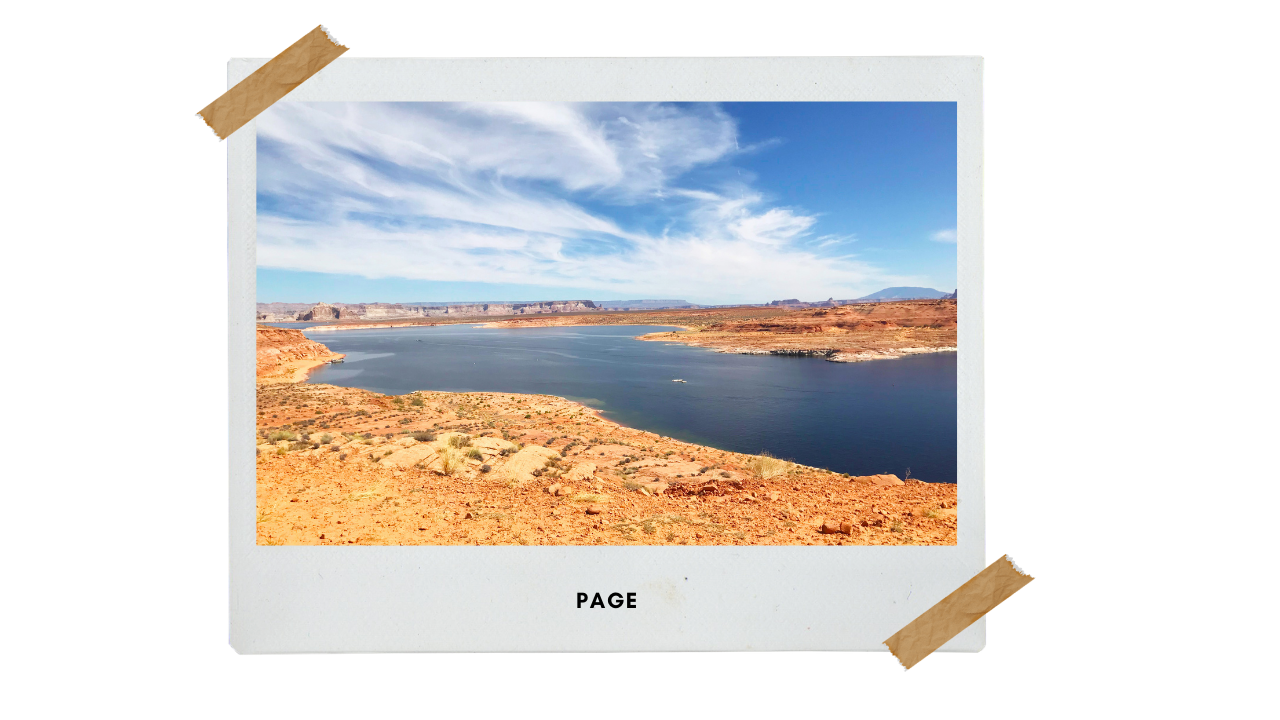 Grand Canyon
Finally, we went to the Grand Canyon. Located in northwestern Arizona, this park is approximately 500,000 hectares and extends approximately 450 km in length between Lake Powell and Lake Mead. Further, its average depth is 1300m with a maximum at 2000m and its width varies from 5.5 to 30km. Moreover, the Grand Canyon was sculpted by the power of the Colorado River, which rises in the Rocky Mountains and empties into the Gulf of California after having traveled nearly 2,300 km. In addition, the Grand Canyon is a UNESCO World Heritage Site and is divided into two parts: the South Rim which is the most visited and the North Rim for adventurers.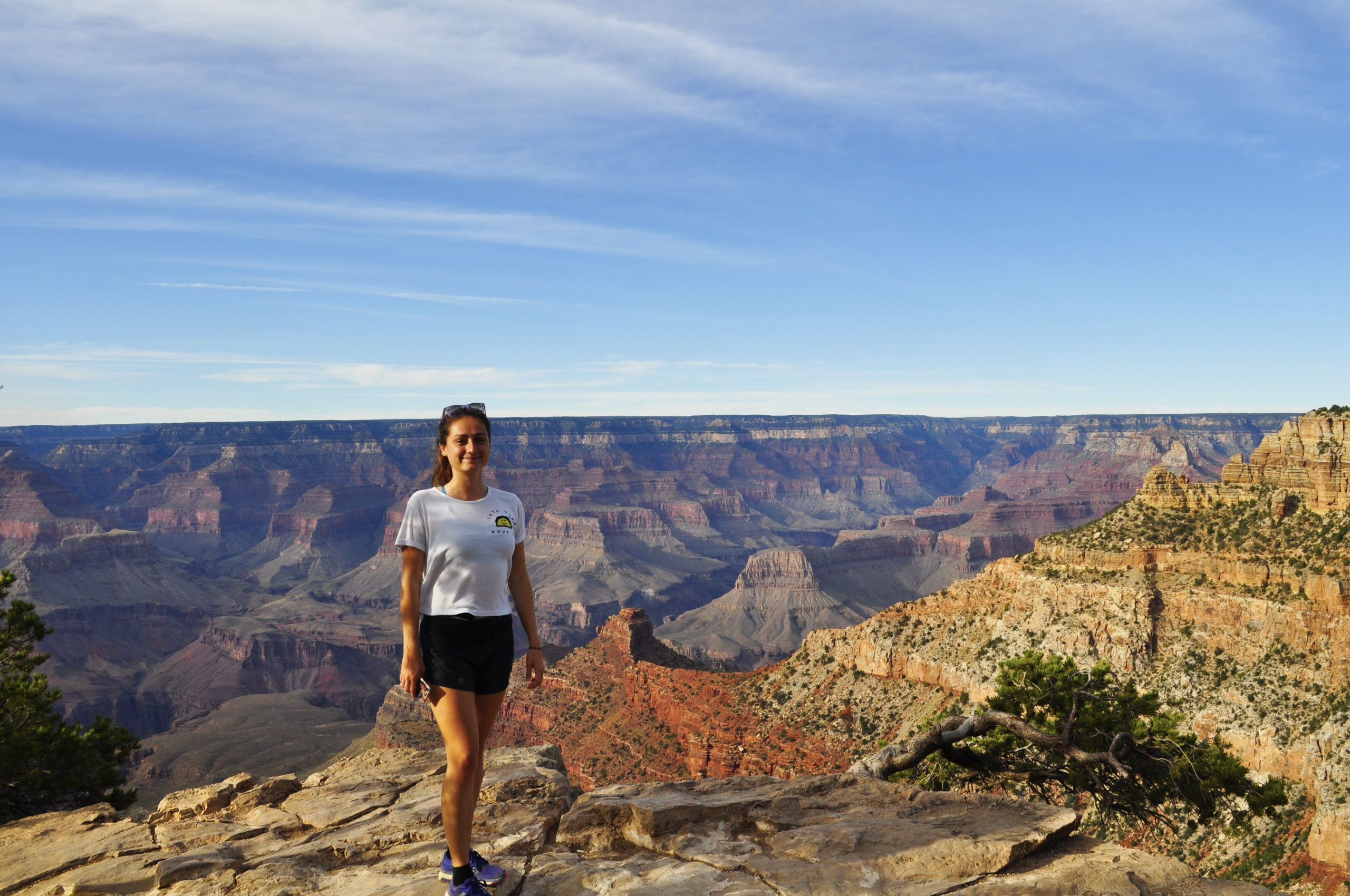 I hope you liked this article! Don't hesitate to follow me on instagram and youtube.
See you soon
Maëva♥