✏ Previous article about Bryce Canyon.
Capitol Reef National Park
Arches National Park is about a 4 and a half hour drive through Capitol Reef National Park. It was a rangers who advised us to take this route, which he said was one of the most beautiful routes in the US. You can cross this national park for free (we did not come across any toll). In any case, if you have the annual America the Beautiful pass, you can go in every American national parks. The road is long, so make a lot of stops to rest and enjoy the scenery. We slept not far from Moab that night.
⇟ My youtube video about Arches and Canyonlands National Park⇟
On this road, we came across many open ranges, where animals roam free. As a result, the roads can sometimes be taken by cows, donkeys or hinds. So be very careful when driving on these scenic routes. We must not forget that we cross national parks and that it is primarily the habitat of animals that we have set up, in spite of themselves, on a route for car. Avoid driving at night because the cows that use them are black, and therefore hardly detectable by eye in the dark.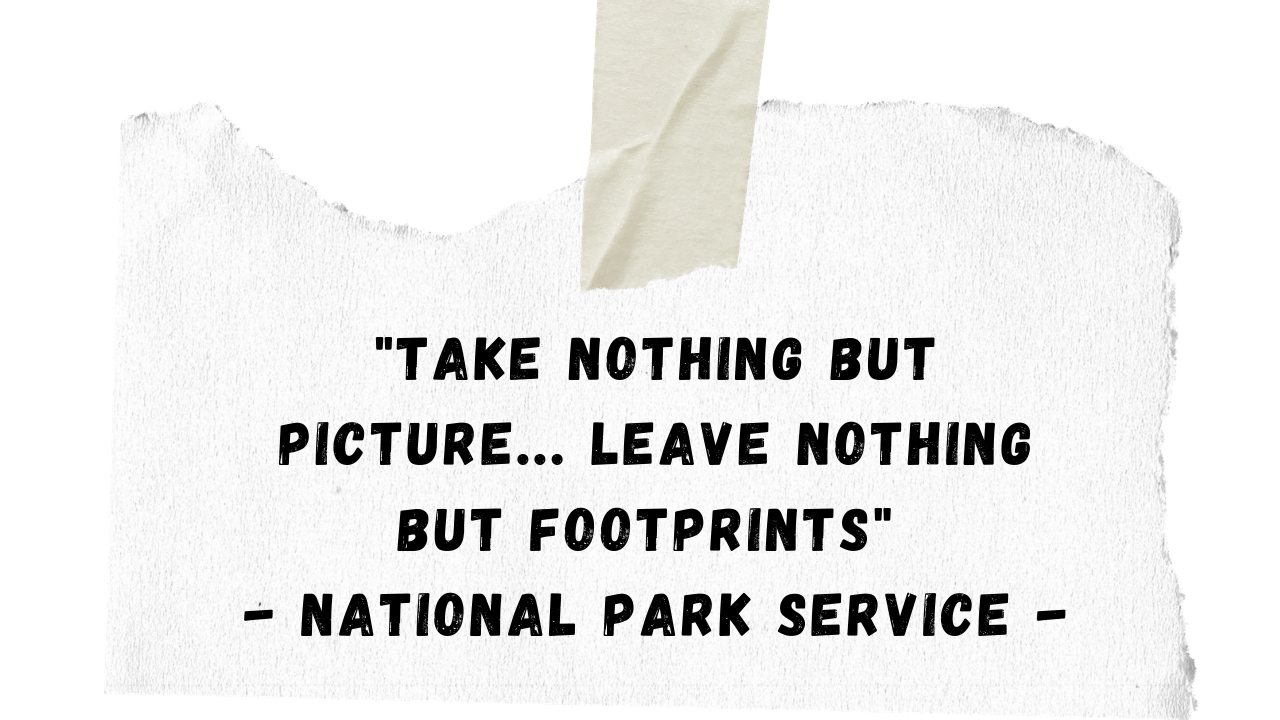 The park
10 am – We entered the park. Unfortunately, we did not get up early enough (it's tiring life in a van sometimes !!) and so traffic jams happened to enter the park. I therefore advise you to come EARLY (as everywhere in fact …) to avoid this kind of waste of time. Once in the park, we went to the first point of view: Park Avenue Viewpoint.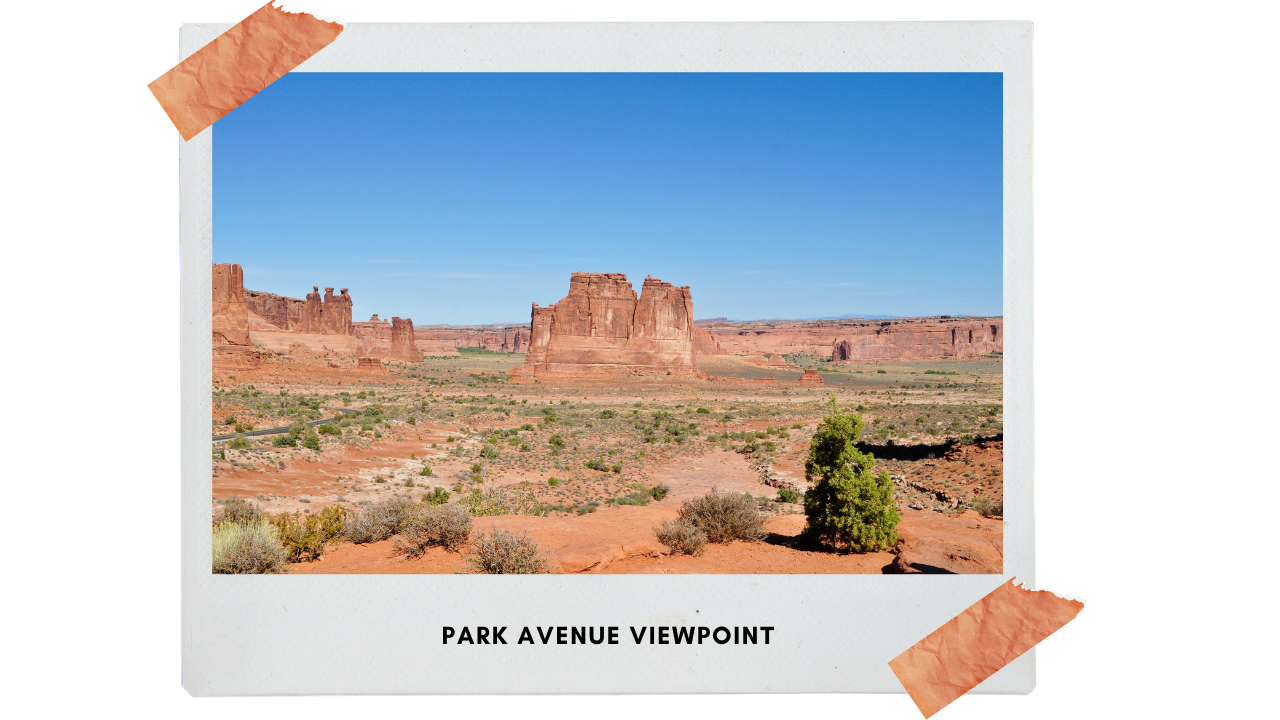 Park Avenue Trailhead
Here, there is a small hiking trail called Park Avenue Trailhead to walk between the sandstone formations and the red rocks. It looks a bit like Monument Valley (click to the article !). Arches National Park is located in eastern Utah, in the famous Red Rock region, in the heart of the Colorado Plateau and 5 miles from Moab. In this park you can observe more than 2,000 sculptures on 31,000 hectares. These arches, cliffs and mounds in red sandstone have been shaped for millions of years by rivers, winds, rains, frost and sun with the mountains of La Sal in the background.
Delicate Arch
The symbol of Utah is also an ark. Indeed, on the local license plates you can observe the Delicate Arch, which you can see for real in this park. It is also present on stamps. His name was given to him by Frank Beckwith during his expeditions in 1933-1934. His age is estimated at 70,000 years and his life expectancy from 10,000 to 15,000 years. We only saw it from afar since it takes a few hours of walking to reach the famous arch and we were a bit short on timing.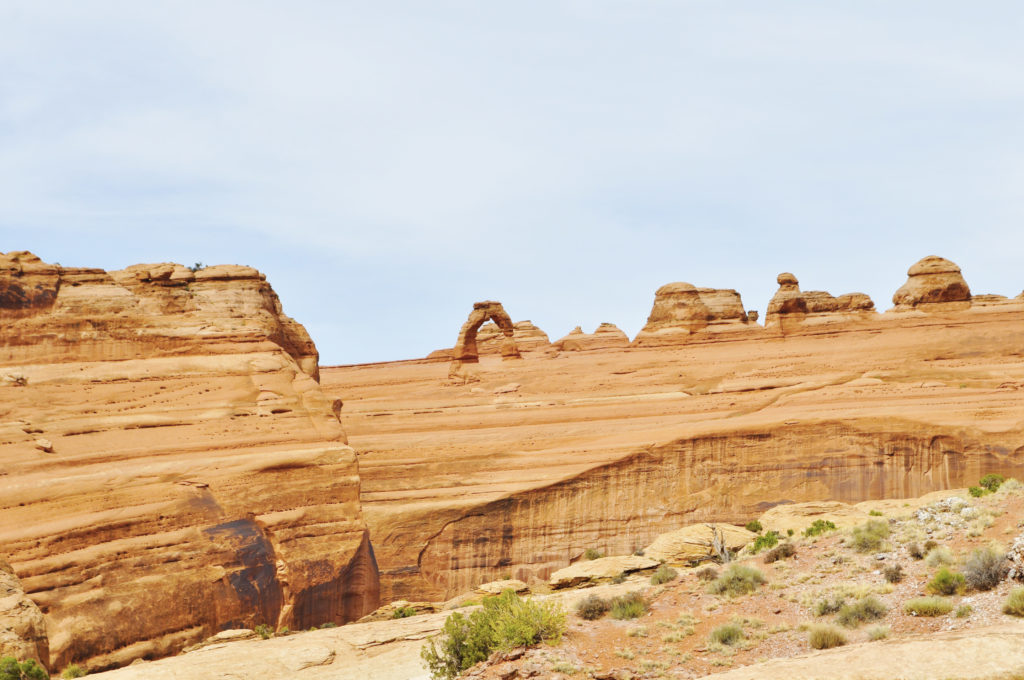 The windows hike
12 p.m. – We then went on a simple and easy hike "the Windows". Here you can see the North Window and the South Window.
Attention: it is FORBIDDEN to climb on the arches or even to engrave a heart or his first name in the rock. However, you will see that many people do it…
To avoid the crowds, I advise you to walk behind these arches, while respecting the paths provided for this purpose. Here you can take photos without being photobombed by someone!
1 p.m. – We ate at Panorama Point and then stopped at Balanced Rock, a rock with a volume equivalent to 3 buses which is balanced on a pedestal. It used to be an ark that collapsed.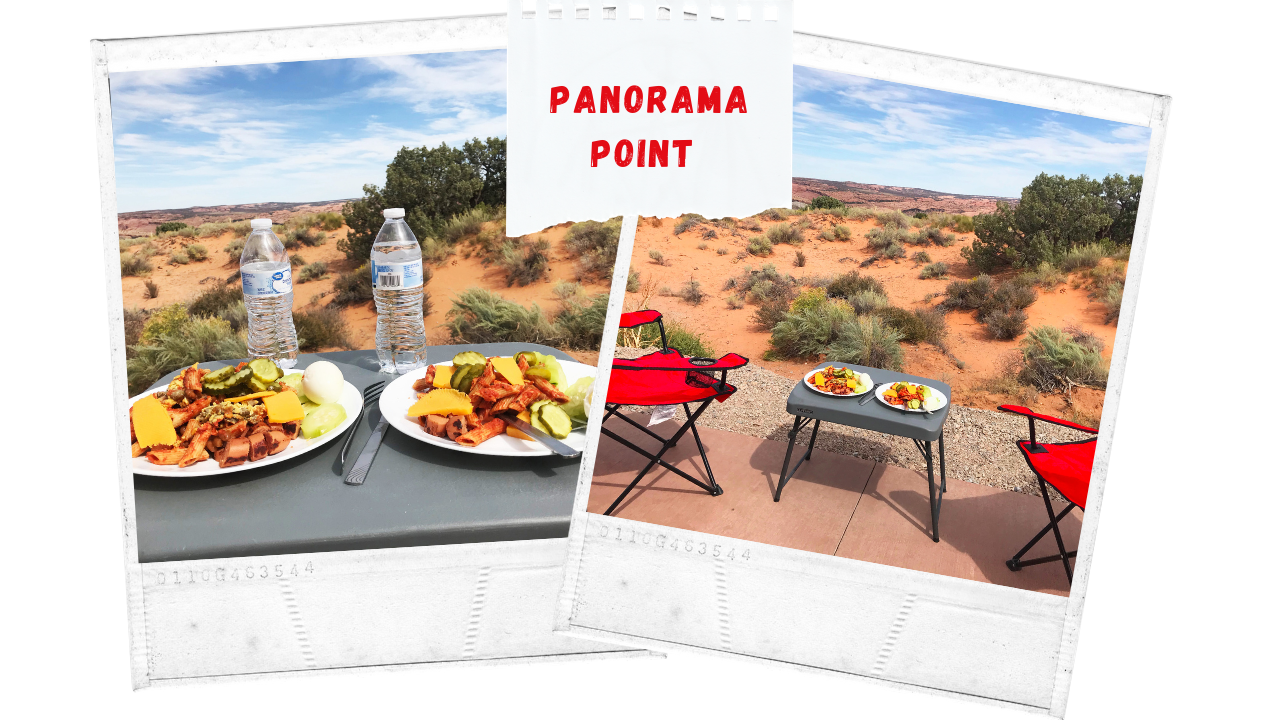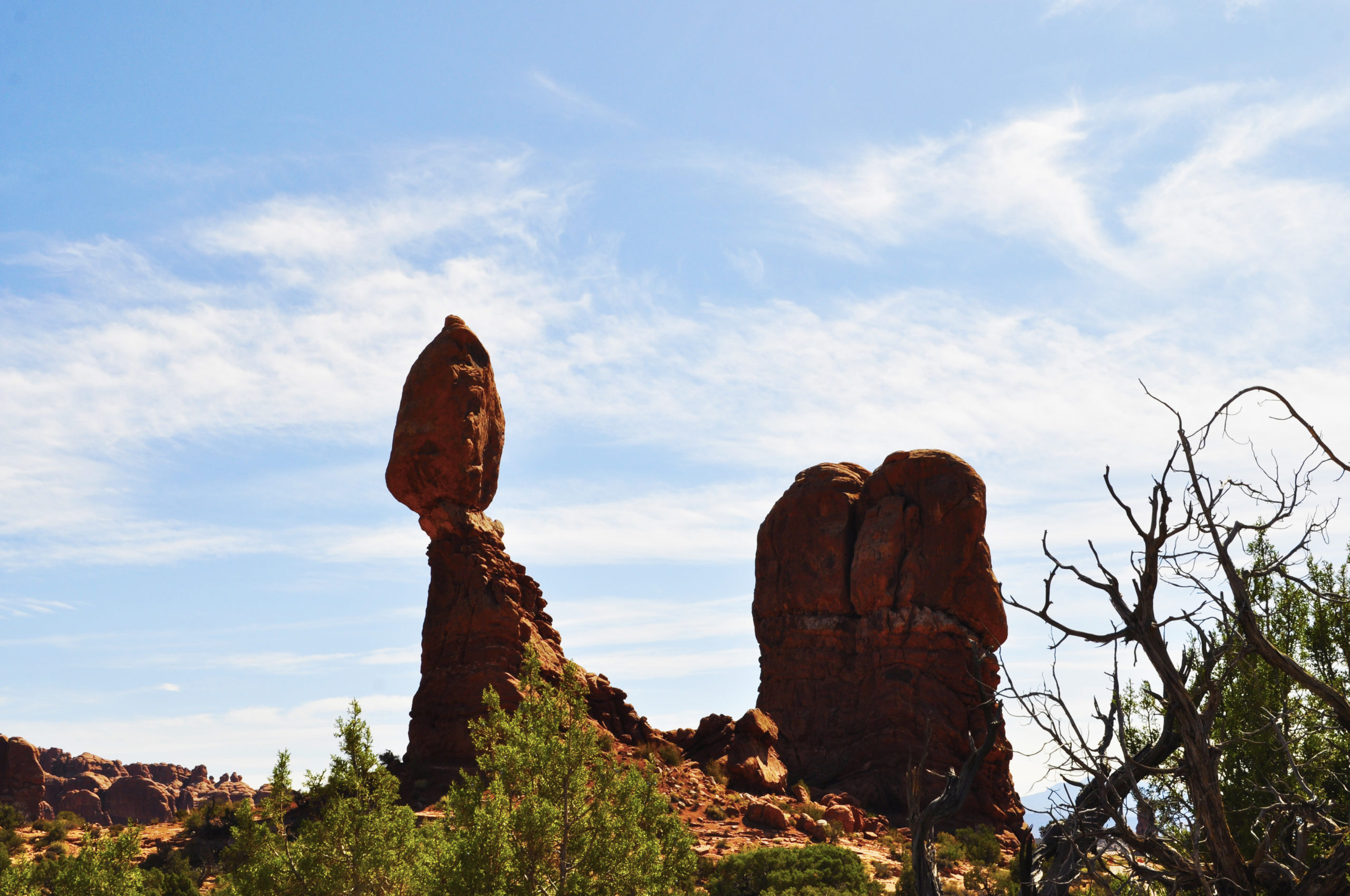 Devil Garden District
Our last stop in this park is Devil Garden District, at the end of the park. It's one of the richest areas in trees and rock. There is the Landscape Arch as well as the remains of the Wall Arch which collapsed in 2008. We stopped at a first place called Sand Dune Arch. It's a kind of cave where there is sand on the ground. Splendid!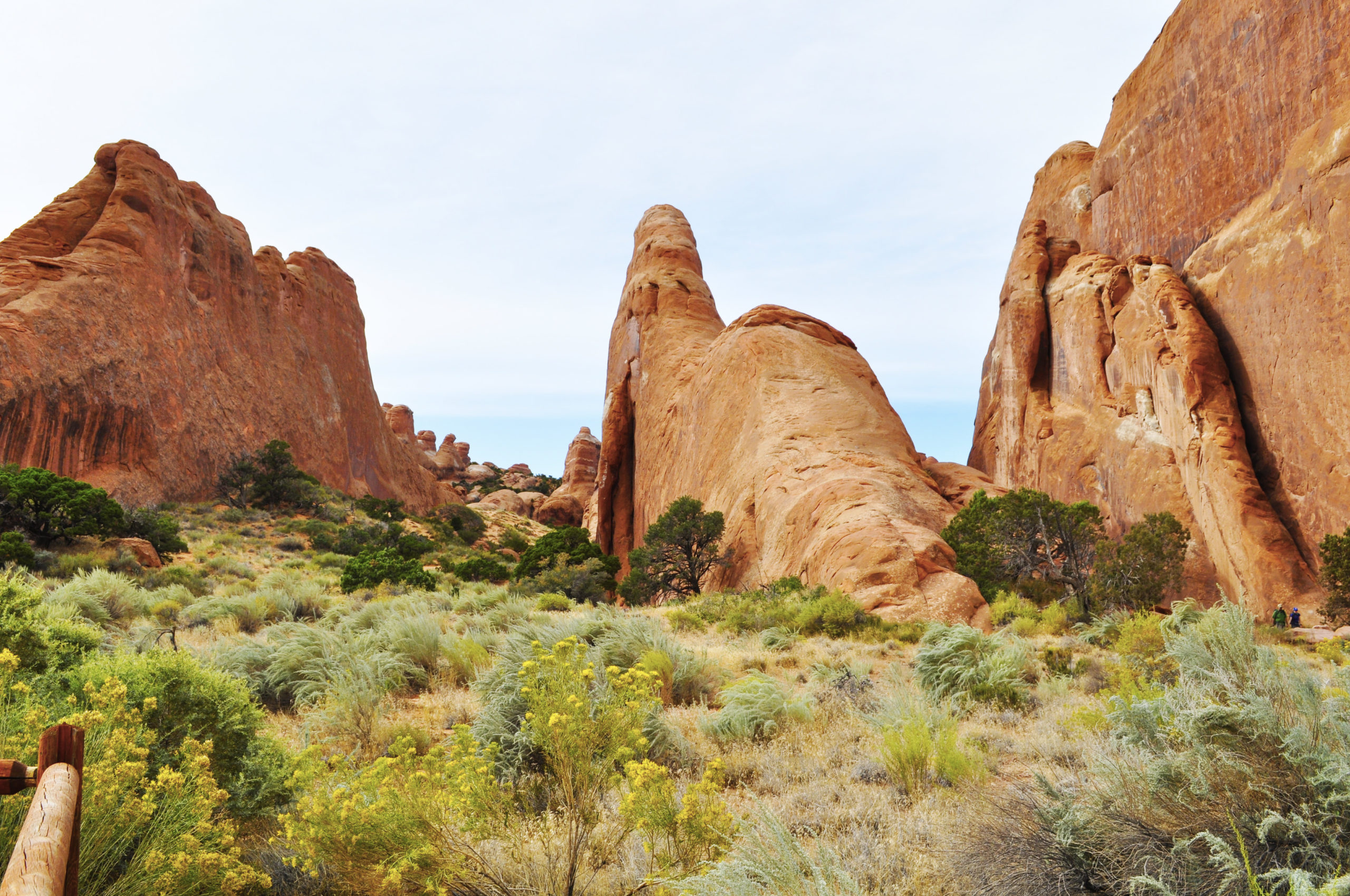 Double Arch
One of the places I loved the most was Double Arch. These two arches served as the setting for the "Indiana Jones introductory sequence and the last crusade". The largest arch has a range of 45m and a height of 32m. To get there, just park in the car park and walk about 500 meters.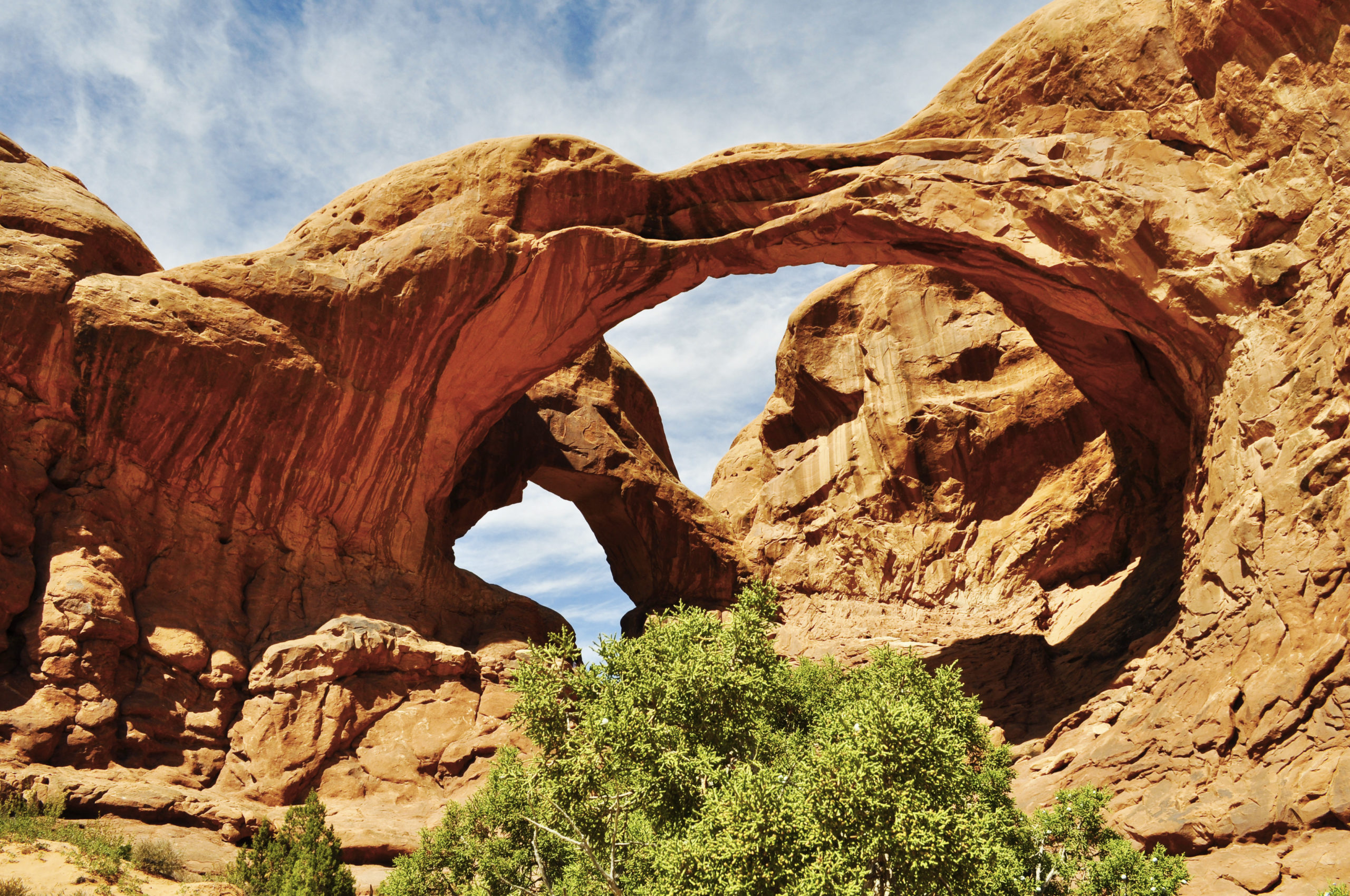 Canyonlands National Park
5:00 p.m. – 30 minutes from Arches is Canyonlands National Park. Located in a semi-desert environment, the park is divided into 3 distinct parts, bounded by the Colorado River and the Green River which meet: Island in the Sky, the Needles and The Maze. In this park, we can see canyons as far as the eye can see, dug by rivers. You can see rock formations and Indian ruins there.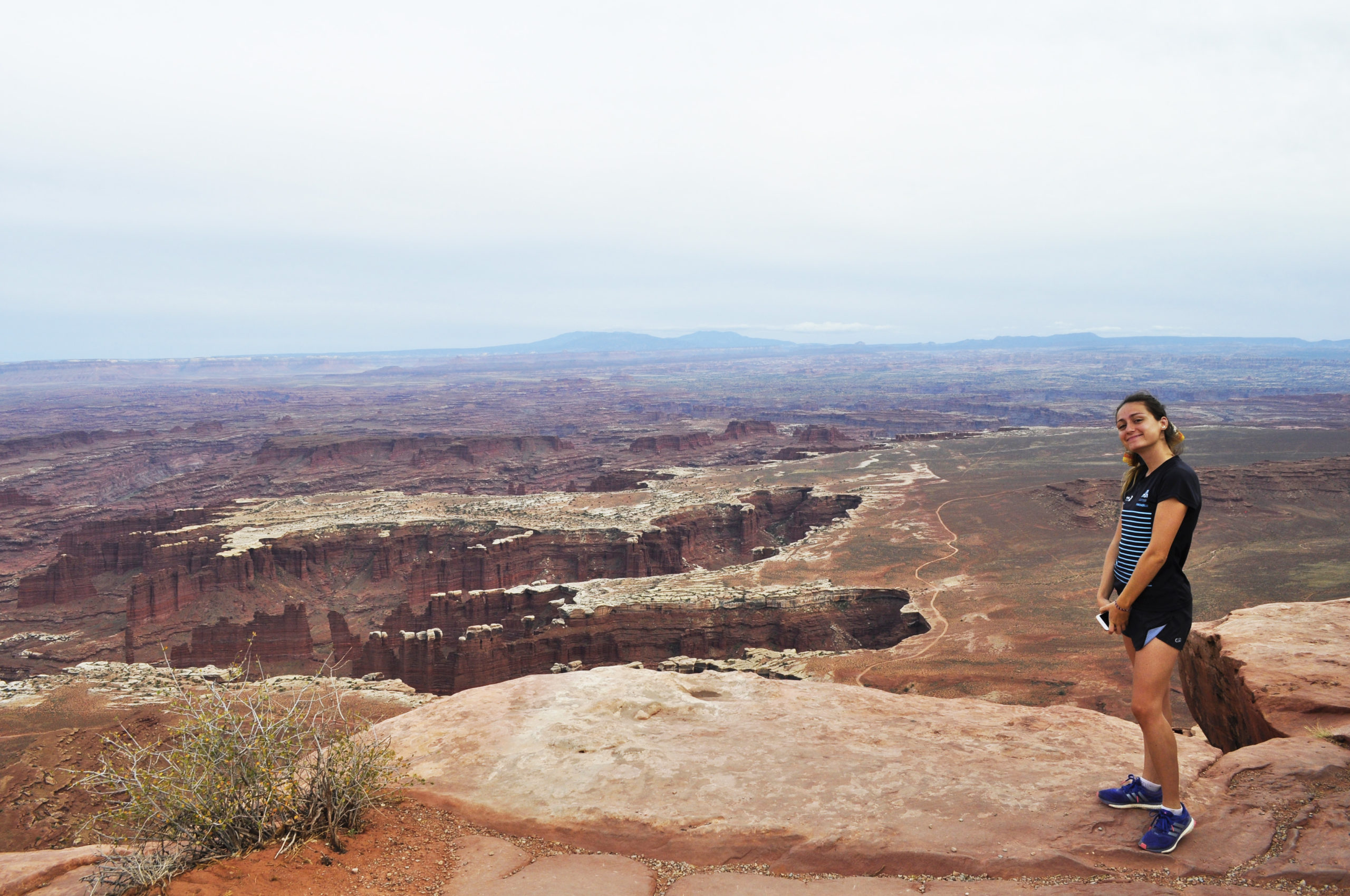 I hope you liked this article! Don't hesitate to follow me on instagram
Maëva ♥
✏ Next article about Monument Valley.